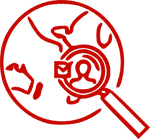 In order to focus on your expertise, prospecting is carried out by the Zelin platform. You will be directly visible to a group of international companies seeking for experts in the field of numerical simulation. The selection and ranking associated with each client allow us to guarantee you the best surveys.
Access to online tools and computing power
Limit the investment on your tools and simulation means: several solutions (hardware and software) are already available on the platform. In addition, you will be able to optimize your digital project thanks to online piloting tools specific to your trade. Finally, you can at will, ask for the opinion of another Z Expert for help or support in your study.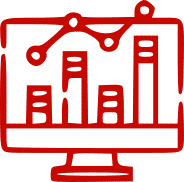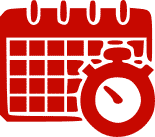 Whether for your current or future surveys (studies), the management of your schedule is optimized by the Zelin platform: simplicity, interactivity with your clients and improved management.
A major objective, to save you time!
Working with Zelin allows you to limit the risks associated with digital studies:
– Confidentiality management and secure exchanges
– Online validation of input data and deliverables
– Possibility to subscribe to a professional insurance
– Reduction of the risk of non-payment through selection and ranking of clients
You gain peace of mind.