Aerodynamics and propulsion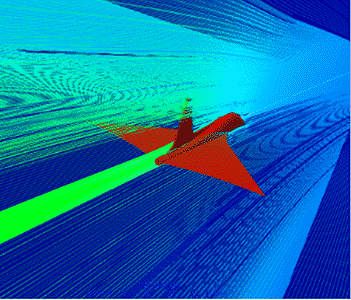 The defense industry is evolving very rapidly. Traditional combat techniques must adapt to suit the systems based on detection and rapid response (drones, missiles, stealth fighter planes).
Good aero-propellant performance is therefore essential for these technologies. As such, our aerodynamic specialists participate in the development of your products and provide support for tests through numerical simulation.
The applications here include:
• Aerodynamic and aero-propellant optimization of combat systems (supersonic aircraft, drones, ramjets)
• Ballistic studies
• The optimization of stealth systems by reducing noise (aeroacoustics)