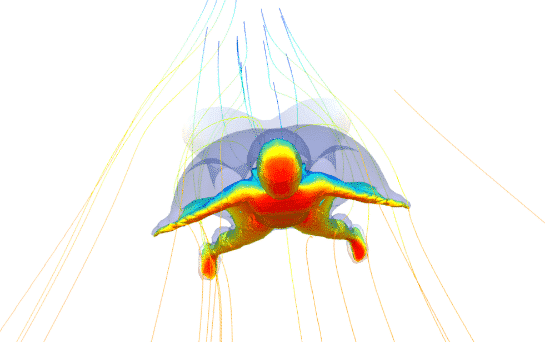 Zelin assists athletes towards attaining new heights.
Professional athletes, coaches and amateurs are always looking to boost their performance, ensuring optimal comfort while minimizing the risk of injury. Equipment manufacturers must therefore quickly develop innovative technologies and at low cost, which can withstand the somewhat extreme environmental conditions.
To do this, our passionate Z experts support you in your projects and help you understand how certain parameters can maximize the athletes' performance while reducing the risk of injury.
Its applications include many sports:
• Sailing sports (wing-sail, catamaran, windsurf, etc.)
• Motor sports (Formula 1, karting, moto GP, etc.)
• Swimming (equipment, swimming techniques)
• Cycling (optimization of the drag, weight/drag ratio, etc.)
• Racket sports (ball trajectory, rackets, balls, etc.)
• Winter sports (snow cannon, skiing, snowboards, ski lifts, etc.)