Energy - Fields of application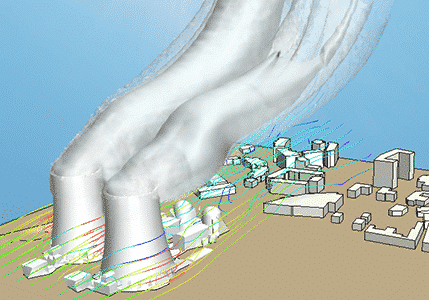 The atmospheric dispersion of pollutants is an area of many uses and goes beyond the strict sense of nuclear works (town planning, port, road, airport, industrial development, pollen dispersion, etc.). Zelin can support you in studying and optimizing your systems that extract pollutants from the atmosphere.
It is very difficult to carry out large-scale experimental tests and to measure the results. The use of simulation is therefore a major issue in order to better control atmospheric pollution.
The applications here include, among others:
• Parametric studies (geomorphology, constructions, flora, type of pollutant, etc.)
• Mapped and quantified local pollution predictions
• Optimizations of the design and configurations of pollutant extraction sites
• Simulations of risk scenarios, incidents or accidents