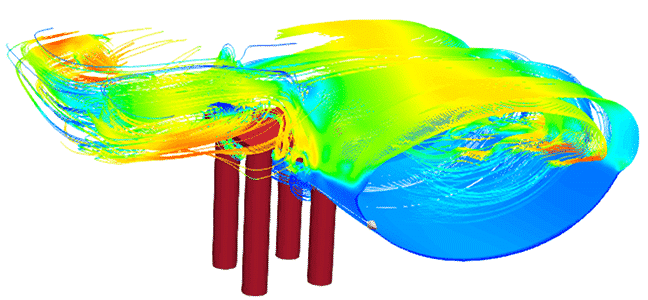 Our Zelin team assists you in your R&D projects and offers innovative solutions for the development of any type of oil platform.
The development of operational platforms that are both efficient and safe requires extensive aerodynamic analyzes. Indeed, the structure of the platforms is subject to strong external constraints which can be anticipated by numerical simulation.
Our Zelin Experts could particularly work on the following applications:
• Structural optimization of platforms and risers by predicting disruptive physical phenomena: Vortex induced motion (VIM), strong winds.
• The design and positioning of helicopter landing decks by predicting climatic conditions in order to increase safety and not disrupt operations.